Reason to Stay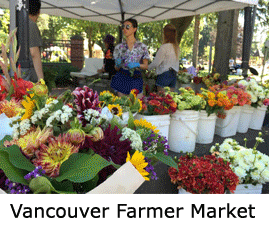 Location Map
You'll feel at home and enjoying settling in among the good people at Sunnyside Motel, a hotel in Vancouver, Washington for business or pleasure travelers who want to save while enjoying convenience and a friendly staff. Welcome to a cozy, quiet place where you're sure to feel among friends.
We have a room waiting that's perfect for you and your traveling companions. Choose a smoking or non-smoking room and select our low daily or weekly rates. Our simple, well-maintained 15-room Vancouver, Washington hotel features amenities that include kitchenettes in some rooms, fridges and microwaves, free wifi, cable television and more.
We're pleased to be among the best hotels in Vancouver WA for value and provide you a convenient stay close to the best of what Vancouver and Portland have to offer. Consider visiting Fort Vancouver, Vancouver Waterfront or Pearson Air Museum – or venture to the local wineries, the Pacific Coast beaches or Columbia River Gorge. Located just off Highway 99 between I-5 exits 5 and 7, we're close to downtown and much more.
Come stay with us at Sunnyside Motel for however long you like and no matter your reason for visiting Vancouver. You'll appreciate our basic, laidback accommodations and amiable, agreeable approach to provide you pleasing accommodations. We'll see you soon.
Business Stay: This is a great area for conducting business, and we provide consistent, budget-friendly accommodations you can rely on trip after trip. Not all hotels in Vancouver, Washington are the same by any means, but you can depend on our 15-room motel no matter how long you need to stay. We're a great idea when you want a budget-friendly selection of motels near Salmon Creek too. And you won't find a more affordable or friendly, welcoming place near I-5. Why not make our sensible, affordable and consistent hotel your first choice this trip? From the moment you arrive, you'll know you've done the right thing for your budget or your company's.
Family Stay: Hotels in Vancouver I-5 WA area that are appropriate for family travel can be hard to find because, unfortunately, some area places to stay don't cultivate a family-friendly environment. And some don't offer pricing that's affordable for today's cash-strapped families. But you'll find the experience you want at the small, independent and dependable Sunnyside Motel, the best hotel near Downtown Vancouver Waterfront and so much more. In fact, whether you're looking for hotels near the many tourist places or are just passing through, you're sure to save when you stay with us. May we be your go-to place for family-friendly accommodations in the Vancouver-Portland area? We want to serve you well.
Affordable Stay: Travel can be expensive, but it's possible to find an affordable motel in Vancouver, Washington where you'll feel at ease when you choose our independent and pleasing Sunnyside Motel, a place where we treat our guests like family and have daily and weekly rates so you can stay as long as you like. Whether you're looking for a place near the local businesses and attractions or just need a room to lay your head for a few hours, we hope to be your first choice because of our exceptionally low rates and reputation for satisfying budget-minded guests. While you may find other hotels in the Vancouver-Portland area that are nearly as affordable, you won't find a friendlier place.
Safe and Peaceful Stay: Looking for a Salmon Creek area motel that you can trust for a safe, sane, sanitary and peaceful stay at a price that makes sense for your budget? Many places in this region are overpriced and don't value their guests. But we're here for you with an affordable price and more when you stay in our 15-room independent hotel that's close to everything that matters. May we be the place that you choose again and again? Why not book a room with us at Sunnyside Motel now so you can have the kind of experience you need for a good night's sleep? We'll do a great job for you and any traveling companions.
What's to do in the Vancouver WA and Portland OR area? Try these things:
Pickup produce, gifts and more at the busy Vancouver Farmers Market, open most weekends when the weather's great.
Clark County Historical Museum has historical artifacts and offers a research library if you want to delve deeply into local history.
The large hangar of Pearson Air Museum features vintage planes, some unlike any others you'll see.
Many people come to this area for Fort Vancouver National Historic Site, which offers guided tours of the historic buildings.